ZI La Péronnière - 883 rue de la rive - 42320 LA GRAND CROIX - FRANCE
+33 (0)4 77 73 00 82

Français

English
FLOOR TYPE HORIZONTAL BORING MACHINE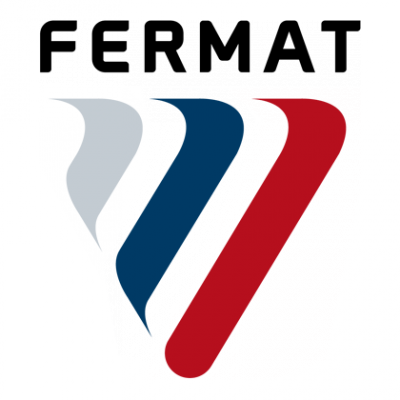 CMOI  – the exclusive representative of FERMAT in FRANCE.

FERMAT is a highly professional Horizontal Boring Mill Manufacturer with the tradition of producing metal working and processing equipment in the Czech Republic.
Horizontal Boring Mill WRF 130/150/160 CNC represents the newest technology and concept of floor-type horizontal boring mills that are currently on the global marketplace. Its powerful headstock consists of a movable slide ram (Z-axis) and a moveable live spindle (W-axis). The Fermat  WRF Machine has excellent circular interpolation accuracy of  and high precision of the additional CNC Rotary Table.
Type
FLOOR TYPE HORIZONTAL BORING MACHINE - WRF 130
Model
WRF 130
Control system
Heidenhain iTNC 530/ Fanuc 31i/ Siemens 840D
Year of manufacture
New
Table dimension
de 10 à 100 T
stroke X axis
2400 - 28100 mm
stroke Y axis
2000 - 6000 mm
stroke Z axis
900 mm
stroke W axis
730 mm
stroke V axis
0 - 9500 mm
Speed of feed range X/Y/Z/W/V/B
X/Y 20000 / 15000 mm/min
rapid traverse X/Y/Z/W/V/B
Z à W 10000 mm/min
spindle/tapper
ISO 50 / BT 50
rotation speed range
10 - 3000 rpm
spindle power
37 / 56 kW
Modular design lets our customers configure the machine to their requirements.
machine outil | tour | fraiseuse | aléseuse | tour schaublin | fraiseuse schaublin | aléseuse fermat | fraiseuse fermat | aléseuse tos | tour schaublin neuf | tour schaublin neuve | fraiseuse schaublin neuf | fraiseuse schaublin neuve | aléseuse fermat neuf | aléseuse fermat neuve | fraiseuse fermat neuf | fraiseuse fermat neuve | aléseuse tos | pièce détachée fermat | pièces détachées fermat | pièce détachée schaublin | pièces détachées schaublin | distributeur fermat | distributeur schaublin | importateur fermat | importateur schaublin | tour schaublin | distributeur machine outil | importateur machine outil