ZI La Péronnière - 883 rue de la rive - 42320 LA GRAND CROIX - FRANCE
+33 (0)4 77 73 00 82

English
TABLE TYPE HORIZONTAL BORING MACHINE – WFC 10 CNC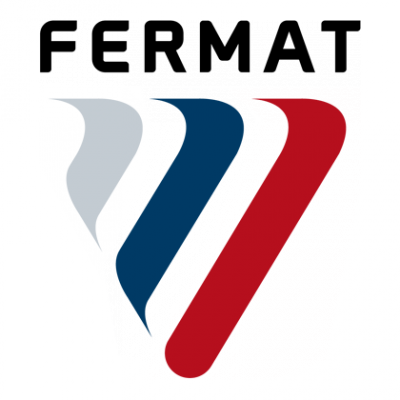 CMOI  – the exclusive representative of FERMAT in FRANCE.

FERMAT is a highly professional Horizontal Boring Mill Manufacturer with the tradition of producing metal working and processing equipment in the Czech Republic.
The WFC 10 CNC machine is a new model of horizontal boring mill equipped with a spindle diameter of 100 mm. It is the smallest horizontal boring machine from the Fermat production suitable for machining for machining of smaller and medium sized work pieces up to 3000 kg.
Type
TABLE TYPE HORIZONTAL BORING MACHINE - WFC 10 CNC
Model
WFC 10 CNC
Control system
Heidenhain iTNC 530/ Fanuc 31i/ Siemens 840D
Year of manufacture
NEUVE
Table dimension
1000 X 1120 / 1250 X 1400 / 1250 X 1800 mm
stroke X axis
1250 / 2000 mm
stroke Y axis
1250 / 1700 / 2000 mm
stroke Z axis
1250 mm
stroke W axis
730 mm
Speed of feed range X/Y/Z/W/V/B
X/Y/Z/W 8000 mm/min
rapid traverse X/Y/Z/W/V/B
B 2 mm/min
spindle/tapper
ISO 50 / BT 50
rotation speed range
3000 rpm
spindle power
17/25, 22/23 kW
machine outil | tour | fraiseuse | aléseuse | tour schaublin | fraiseuse schaublin | aléseuse fermat | fraiseuse fermat | aléseuse tos | tour schaublin neuf | tour schaublin neuve | fraiseuse schaublin neuf | fraiseuse schaublin neuve | aléseuse fermat neuf | aléseuse fermat neuve | fraiseuse fermat neuf | fraiseuse fermat neuve | aléseuse tos | pièce détachée fermat | pièces détachées fermat | pièce détachée schaublin | pièces détachées schaublin | distributeur fermat | distributeur schaublin | importateur fermat | importateur schaublin | tour schaublin | distributeur machine outil | importateur machine outil